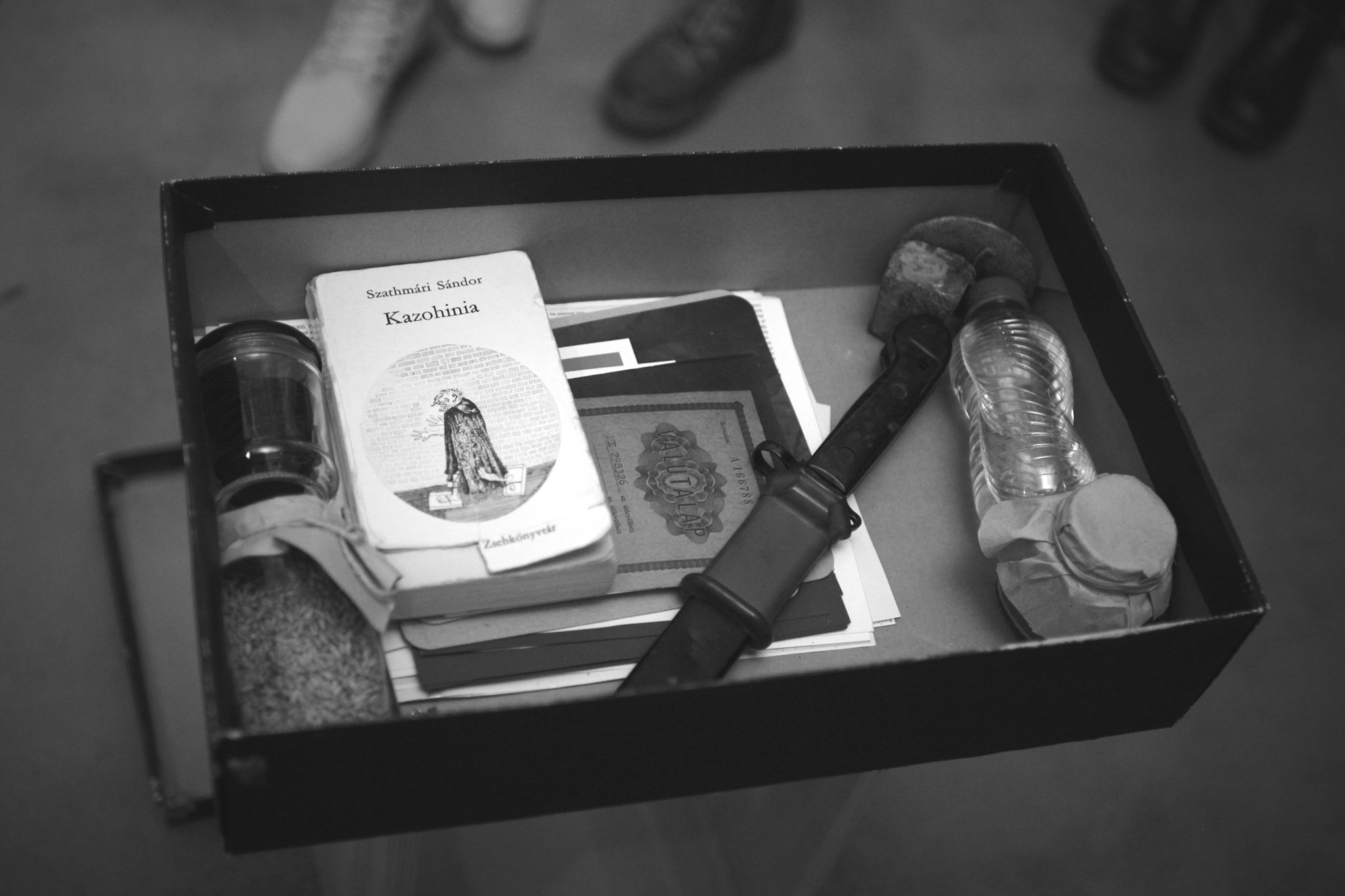 METHODOLOGICAL PRINCIPLES
DemoLab is based on the convictions that students can best realise their potential when they move within a free and democratic framework and that art and artists can bring a lot of added value to learning processes. The project's methodology has to serve these beliefs.
THE PROJECT'S CORE VALUES
            Openness: We face each other, the project and any emerging challenges with openness; we are ready to broaden our own horizons as well as that of others.
            Freedom: One of our principles is that humans can only really develop in freedom, therefore everyone participates in the project voluntarily, contributing their energy, knowledge and work without coercion.
            Autonomy: Although we work in groups, we do not trivialise the importance of individual freedom and self-assertion, thus everyone is free to decide what and how they would like to contribute to the project.
          Collaboration: We think flexibility is important, but we also value individuality and think that both are necessary for creating a good team and achieving a shared goal.
          Acceptance: In a diverse group it often happens that we do not agree with each other, yet in order to move on, we accept and respect each other's thoughts and ideas.
          Diversity: We believe that the more diverse and complex a group is, the better and more creative its output will be.
          Creativity: There is no development without a strive for change, renewal and reform; that is why we place creativity at the heart of our project.
THE METHOD
The project's primary goal is to create a situation of experiential learning where, by working through a topic from multiple different perspectives, secondary school students can gain personal and collective experiences about research, debate, creation, design and redesign. This process is aided by teachers and artists who primarily provide inspiration and background support. Students can thus gain competences such as critical thinking, autonomy, cooperation, group work, tolerance and free self-expression. These skills and knowledge are acquired during a self-organised process where students can tailor their learning experiences with the help of various artistic and digital tools.
One of the outcomes of the project is a set of risograph publications (postcards, posters, booklets, etc.) through which students document the progress of their research and also make an imprint of the process. Various other works are also created during the year, such as photographs, videos, paintings, public actions, reports etc.
At the same time, the project also aims to bring the experience of democratic and experiential learning to a wide circle of students, teachers and artists, who can in turn disseminate it in their own environments: schools, community spaces, cultural events etc. The exact methods we use to achieve this are described in our Methodological Handbook, but as a general rule, we prioritise approaches that inspire students while promoting critical thinking, collaboration and effective project implementation. A few examples: experiential pedagogy, research, debate, simulation and various methods applied by Freinet pedagogy, such as free self-expression, student journalism, student press, student conferences etc. Whatever methods are used in the actual workshops, their aim is always to allow students to express their full potential.
THE RISOGRAPH AND ITS ROLE IN THE WORK OF DEMOLAB WORKSHOPS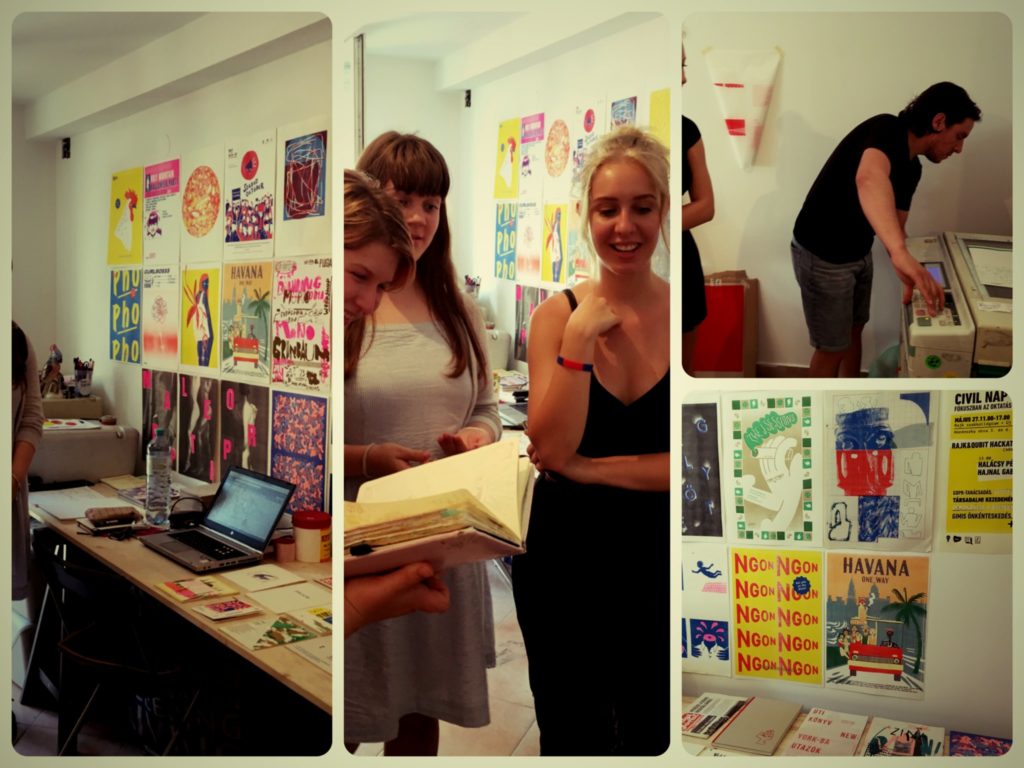 Free self-expression and group work are two of the most emphatic elements in Célestin Freinet's pedagogy. The school or class journal (journal scolaire) provides the right conditions for putting both principles into action. They necessitate the existence of an editorial board and a press (imprimerie scolaire), which in turn call for technical knowledge and skills. The commitment of DemoLab workshops was born out of this idea, since printing and printed media provide an excellent opportunity for creating (and later reproducing) a complex artistic product.
Although the workshops can freely decide about the creative methods they employ, including painting, photography, filmmaking and documented urban activism, the summer camp will give everyone a chance to also create a printed product to be produced with risograph technology.
The risograph is a simple form of printing technology that works much like a photocopier yet allows for the creation of artistic prints. It is a cost-efficient and environmentally-friendly direct printing method that is similar to screen-printing and stencil-making, while the machine itself rather resembles a photocopier. Although it was not originally developed for multicolour printing, interchangeable colour cartridges also make that a possibility: when printed pages are loaded back into the machine, it prints another layer of colour on them. During this process, pictures and texts can move slightly from their original position, giving the technology one of its distinguishing features and resulting in one-of-a-kind artworks with a unique beauty. This layering results in new shades and hues of colour, thereby giving more scope for creativity.
The technology can be learnt rather quickly, making it a well-liked, yet not too widespread alternative artistic method for printing small-circulation papers, zines, posters and postcards.
True to our slogan, the risograph publications also serve a further purpose: they make it possible to personally disseminate the workshops' research outcomes and conclusions in an easily communicable form. As Freinet also lays emphasis on the practice of inter-school correspondence (correspondence scolaire), the personal dissemination of risograph prints in various locations is an essential component of the DemoLabs' work. All of this forms the basis for realising the project's midterm goals, namely the establishment of a risograph press and a student publishing house, where participants can freely create printed publications ‒ by students, for students.