San Miguel de la Isla
Batthyány Kázmér Secondary School,
Szigetszentmiklós
---
Our workshop deals with people's soul and discusses the mental and social traps we fall into day by day almost imperceptibly. Have we become so impressionable that media and its effect have taken control over people's independent decision-making?
Our main topic can be connected to the human soul's health as well as to experiencing happiness. Our envisaged collage is the utopian imprint of a not yet existent, but a forward looking collective experience and mutual interaction. The pictures in themselves and together generate a strange, but interesting connection trying to fill in, to cover the ever-present presumed 'absence'.
GROUP LEADERS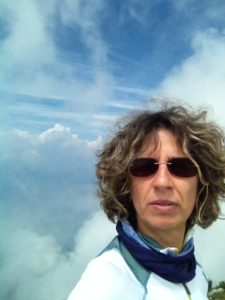 Krisztina Varga
art and visual culture artist-teacher
She teaches at Batthyány Kázmér Secondary School and Csepel Primary School of Elementary Arts. In 2018 she was requested to follow the Moholy-Nagy visual modules- teaching 21th century visual language and contemporary fine arts by MTA-ELTE Visual Culture Methodology Research Group.In teaching visual culture she set her goal to spark student's interest in art as far as it is possible in the school. She runs a contemporary gallery in her school where every year she sensitises students with two or three exhibitions and projects connected to them.  She strives to open student's eyes to the wonders of their surroundings and experience the joy of creativity. She believes that in teaching of visual arts it is of outmost importance to collaborate professionally with contemporary museums such as Ludwig Museum through which students can encounter original art works and participate in exploratory, objective and subjective artistic analysis. In competitions, projects related to this her students not only make us of the knowledge gained but also experience the joy of creation in special, life-like context. She targets the whole school with activation projects and captures the students' attention from grades 5 to 12 to re-interpret concepts which have changed meanings in today's society, but it is important to rediscover their roots. 'The individual makes sense of its thoughts within a group in democratic minority'.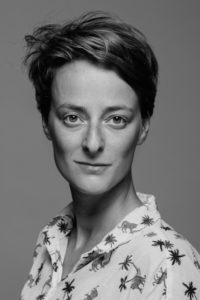 Dorottya Vékony
artist
Vékony Dorottya obtained her master's degree in photography at Moholy Nagy University of Art and Design. Her main field of interest is examining and creating fictional or real communities, through which she aims to understand humanity's deepest and most fundamental desires. Will humans ever find a form of settlement that satisfies these desires? Along existing and fictional concourses, she offers alternatives on how we can reinterpret the notion of a community. Let it be a micro-community (such as a relationship) or a concourse at a much larger scale. The unconcealed purpose of these experimental groups is to find functioning systems that can be utilized in practice. Dorottya determines the composition, the form and the purposes of each community through particular network models and structures. Her works are in constant display at national as well as foreign exhibitions.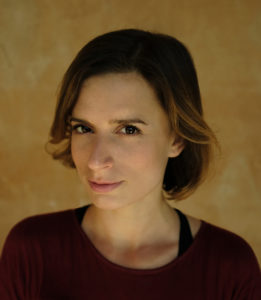 Zsófia Szonja Illés
artist
(community and public art, socially-committed design)
She graduated as a photo reporter and studied cultural anthropology. From 2013 her attention turned to community-based art projects. She founded 'Collective Plant' in 2013 where she mainly works as an activities coordinator curator on cooperation-based, socially-committed public and community projects dealing with sustainability (in the form of installations, public events, risograph publications). She is interested mainly in community planning and outreach, the impact of urban (and other) spaces on the individual, as the places where we live affect our mental and health state as well as the life and working of a community. Currently she is taking part in several Hungarian and international projects which examine the city and the environment as a complete, holistic ecosystem. In London she designed for the Tate Britain a public garden and programmes in connection with urban solitude. In Budapest she works on therapeutic and social gardens projects of the Cotemporary Architecture Centre. Right now she's doing research in 'Urbanism and mental health' in corroboration with neuroscientists, designers, urban planers, psychologists and environmentalists on a London-based project which aims to 'return the city to wilderness' taking into consideration aspects of human health and climatic adaptation. She had exhibitions in Istambul Biennale, Platan Gallery (FOREST exhibition), in 2015 she worked with a Budapest Gallery fellowship in Lisbon and in Hello Wood international camps three of her installations have been realised since 2015.