SZIVBUNKI-BÖKD MÁR KI!
Pécs Art School,
Pécs
Three projects took shape in the senior year.
'Bunker' in school. The aim is to make school cosier, to have a comfortable corner, nook where students can settle down with their objects reminding them of home and get to know each other better. A place where they can let go of the need to comply.
A special means of communication which helps students and grown-ups to engage in conversation of their actual feelings with the help of colourful strands. This is documented by one of the students who is planning to become a photographer. A poll and interview are on their way.
Cinematographic painting performance. A movie would be made of the important and fallible moments of a day in student life. While screening the creators would be painting on the same screen, reflecting on the events of the past, present and future.
GROUP LEADERS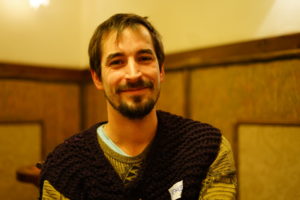 Bence Zsin
artist
He is currently a second-year PhD student at Pécs Doctoral School. He is mainly engaged in painting, but in recent years working together with social groups, communities connected to various places becomes more and more important in his work. He lives with his family including his wife and twin daughters near Pécs, in a little village called Kistótfalu.
.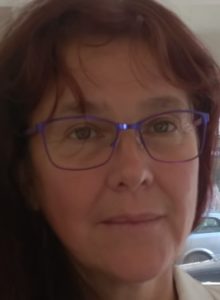 Katalin Styrna
Art and environmental design teacher
She graduated from Janus Pannonium University Pécs and also obtained a degree in museum education as well as motion picture and media. She has been working in working in public education for three decades. She prioritises helping students find their own path in creating besides teaching them techniques and art history, therefore approaches problems from the aspect of aesthetics and art psychology in her group and individual trainings. She feels that art should always be present in the more and more aggressive, alienated life of Hungary's society.