VMG -There has always been a thought !
Vörösmarty Secondary School
Érd
---
mind war, spontaneity, camp, society, enlightenment, French fries, time, imagination, conversation, voting, creating, adventures, vision, history, community, achievement, unity, liberation, laughter, utopia, art, I don't know, happiness, voting, freedom, friends, emigration, thinking, decision, discussion, life, happening, gummy bears, boundaries, yes, together, thought, thinking, horizon, dystopia, Thursday, library, debate, I love it, team, everyone, new, it was.
GROUP LEADERS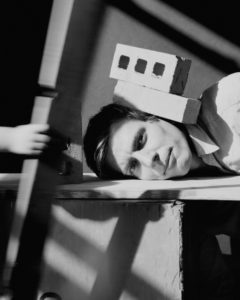 Péter Puklus
artist, photographer
Born in 1980 in Kolozsvár, Peter lives and works in Budapest. He graduated in photography from Moholy-Nagy University of Art and Design Budapest in 2005 and went on to study new media design in École National Supérieure de Création Industrielle in Paris. At the moment he studies at MOME Graduate School where he plans to obtain a post-graduate degree by 2020. His first photobooks were published in 2012: 'One and a half meter' by Kehrer Verlag from Heidelberg while 'Handbook to the Stars' was created in liaison with Stokovec from Selmecbánya. These were followed by the 2016 'Epic Love Story of a Warrior' which was realised in cooperation with SPBH Editions London. Currently he is working on a project entitled 'The Hero Mother- How to build a house'. He is represented at Glassyard Gallery Budapest, Robert Morat Gallery Berlin, Conrads Gallery Düsseldorf and Folia Gallery Paris.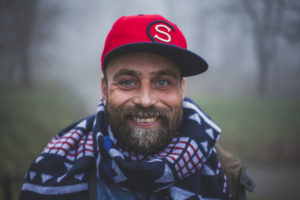 Dániel Buttinger
Teacher 
He arrived at the teaching profession with a great detour. After having obtained his diploma, he graduated from geography and worked as an urban planner for 10 years. These years convinced him that his true calling was teaching. His experiences in project management helped him to see through the problems of today's education system and see the void that school leaves in creating and project management. He feels that young people are eager to learn, love to create while we tell them not only what to study, but how and what to create. The school system and the teachers take away the most important components: the freedom of creativity, the chance to make mistakes from which they could learn a lot. As a teacher he lets his students make their own decision, learn from their experience. Since it is difficult to create and think in projects during classes, he established a photo club as well as self-awareness group. What he loves in these groups the most it that boundaries break down and everyone is co-creating on equal footing. And that's all you need.